Installing SSL Certificates On IOS 10.3/IOS 11 Devices
With the release of IOS 10.3/IOS 11, we have discovered that once you connect the device via Captive Portal and install the SSL certificate provided on the login manually, all HTTPS websites show: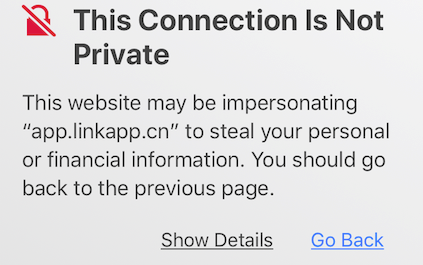 This is happening due to a new IOS 10.3/IOS 11 feature where you have to now manually set the trust of the certificate (every IOS prior to 10.3 did this automatically). To fix this, on your IOS device navigate to Settings ⟶ General ⟶ About ⟶ Certificate Trust Setting and find the clouduss.com certificate. You then enable Full Trust.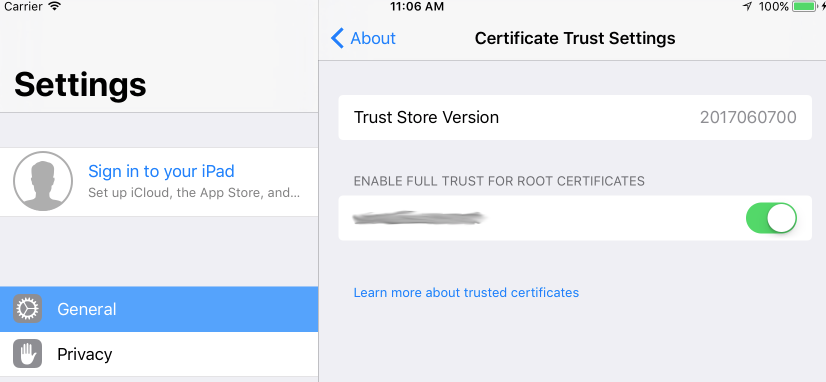 Any IOS that is on a version below 10.3 will not have this issue. Please read this Apple article for more information: https://support.apple.com/en-gb/HT204477
---