Overview
The Cloud Application Security product provides a multi-mode solution as part of the Unified Security Service platform.
API mode uses API connectors to major cloud storage applications including Box, Dropbox and Microsoft OneDrive. API mode extends the visibility of user activity to include mobile access using mobile apps (outside the browser). API mode also includes the ability to scan files uploaded by users, and react to specific content (using predefined DLP templates) as well as scanning files for malware.
Inline mode is deployed using agents or proxies, or a combination of both, to meet the needs of organizations of all sizes. This flexible architecture significantly reduces the effort involved in implementing and managing the solution, accelerating time-to-value.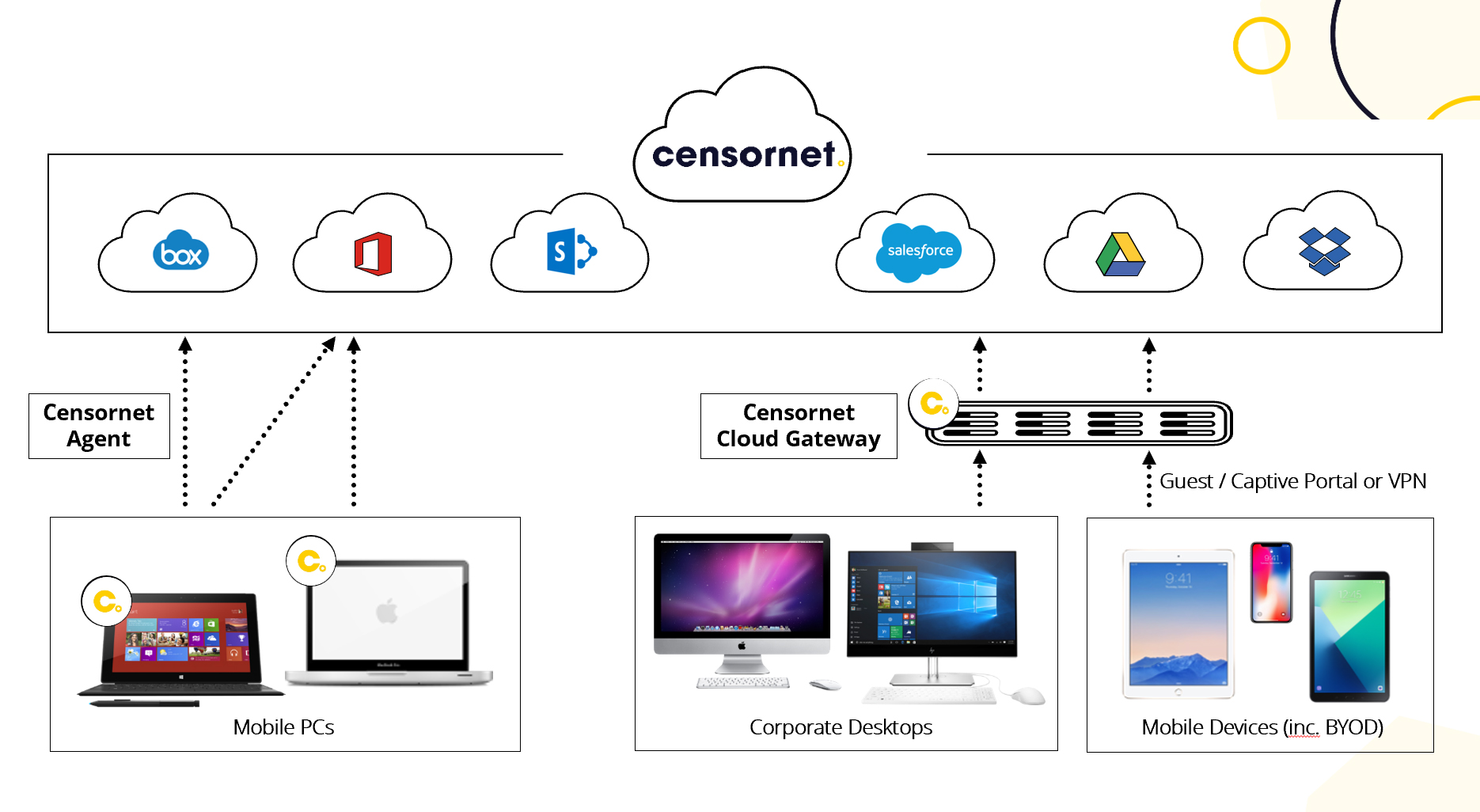 Key Features
Provides discovery and visibility of all cloud applications in use.
Inline and API 'multimode' CASB solution maximises visibility and protection.
Secures sanctioned cloud services such as Salesforce, Office 365 and Box – enabling safe cloud adoption.
Protects against malware and other cloud threats, using multiple security layers and a powerful combination of technologies.
Complete visibility, including deep inspection of SSL-encrypted traffic
Dedicated team constantly update the Cloud Application Catalog, covering thousands of functions/actions in hundreds of cloud applications.
Applications are risk-assessed, rated and categorized, with the ability to override predefined ratings.
Policies can be set at a granular level, based on the individual or role, the device being used, the network connected to, the function within the application, and the location of the user.
Flexible deployment options – deploy via an agent or a proxy, or both.
Native agents for Microsoft Windows and Mac OS X.
Mobile device coverage, by routing traffic (via VPN) through the Cloud Gateway, on-premise or in the Cloud, or using API mode.
---