Ingest mail via Mailbox Reader for Exchange 2013 - 2019
To perform this configuration you will need to log in to the Compliant Email Archive product as an administrator user.
Please contact your Service Provider for the public IP addresses used by the Compliant Email Archive product.
Exchange Server Steps
On your Exchange server environment add an Exchange Administrative Role group with the "ApplicationImpersonation" role
Create an "Impersonation User" account with a mailbox and add it as a member of this Administrative Role Group.
Compliant Email Archive Steps
Login into your CEA archive tenant
Select Mailbox Reader -> Connection Settings and then select Create Connection
Under the Protocol: section select: EWS
Under the Server: section enter: <your Exchange server's web service URL hostname>
Under the Use Impersonation: section ensure you select this option.
Under the Username: section ensure to enter the UPN of the impersonation user account.
Under the Password: section ensure to enter the impersonation account's password
Under the Date range: section enter the data range as required.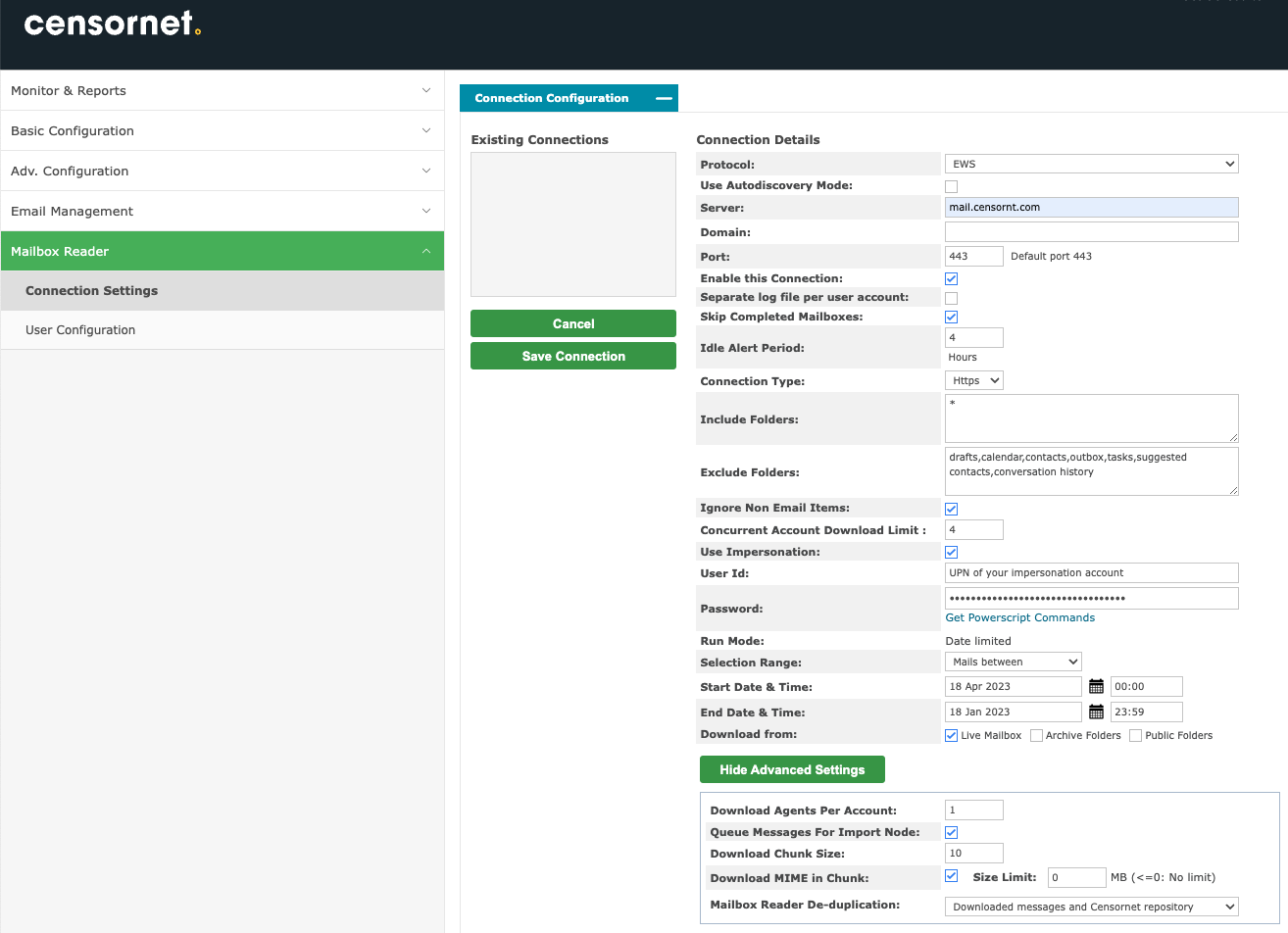 Select Save Connection
To import the users for ingestion select User Configuration from the Mailbox Reader section. Choose Import Users From CSV and follow the steps or Import Users From LDAP (please ensure you have set up the LDAP configuration).
Once you have imported the users into the Mailbox Reader section you can start the process of ingestion by selecting the required users and selecting the Start Download button.
---