Temporary Server Error
If you are using Email Security but you are not receiving emails to your Exchange 2013 server and you see the following error in the Server Logs:
451 4.7.0 Temporary server error. Please try again later. PRX<number>
This is a known issue with Exchange 2013 server. By default, the standard Frontend Receive Connector is bound to all the IP addresses on the server as shown below. This can cause issues with DNS resolution.
To resolve the problem follow these steps.
Go to the Default Frontend and then Scoping menu option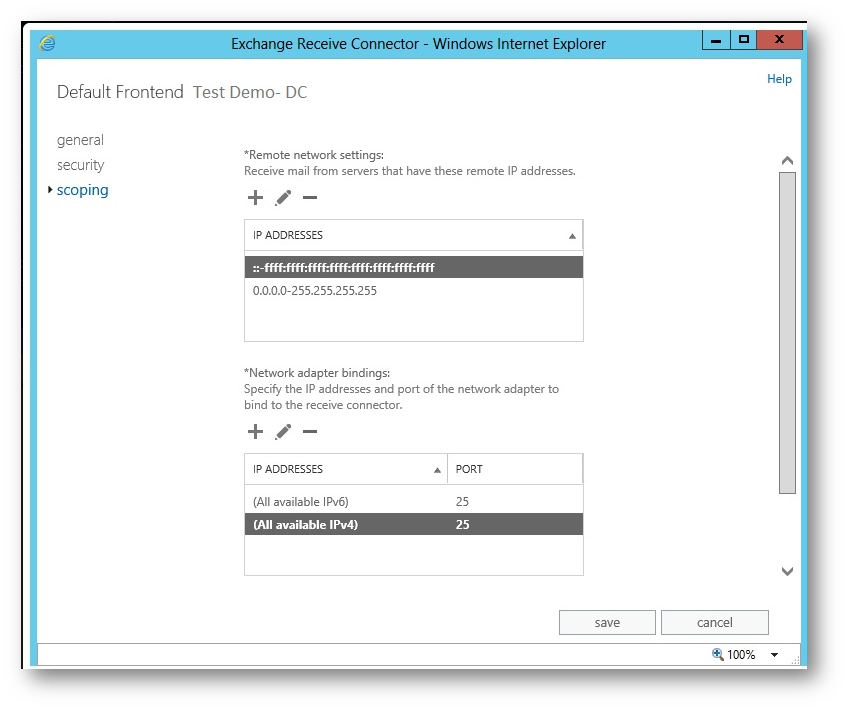 Click on the pencil icon to edit the IP addresses. Change "All available IPvX addresses" to "Specify an IPv4 address or IPv6 address" as shown below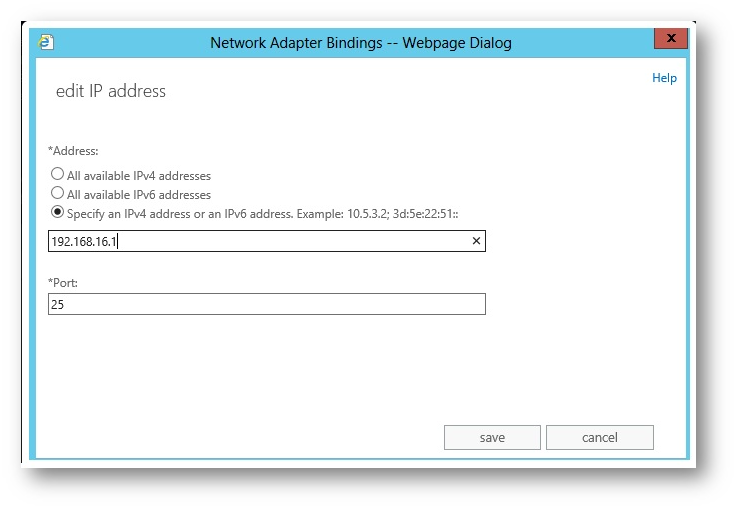 Click on Save to save the settings
Open the Windows local hosts file at c:\Windows\System32\drivers\etc

Add an entry for Exchange 2013 server IP and its host name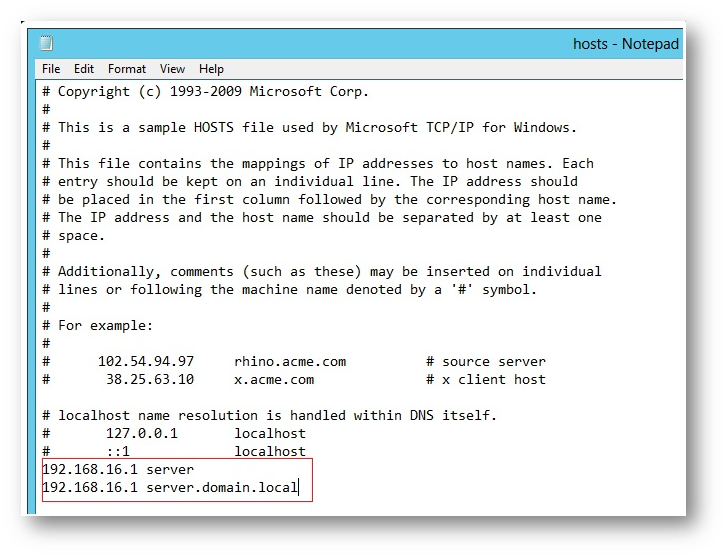 Save the file and reboot the server
Try again to receive an external email
For further assistance, please contact your Microsoft partner for technical support
---