Malware Scanning
The Cloud Application Security product supports malware scanning when operating in API Mode. Malware Scanning can be used to detect malware threats using heuristics, emulation, and generic signatures to identify high-risk riles as they are transferred to cloud storage.
Malware Scanning
requires access to file content. If
Malware Scanning
is enabled, the
CASB
product will download any
newly uploaded
or
modified
files, scan them, and highlight any threats in the
Cloud Activity (API)
report
. Once scanning is completed, the file is deleted. The file is downloaded using the credentials of the administrator user specified during the API Integration process. This will appear as an event within the third-party cloud storage service.
If malware is detected, the file will not be automatically deleted.
To enable Malware Scanning, visit your USS Dashboard and click Products ⟶ Cloud Application Security ⟶ Malware Scanning.
Ensure that the Malware Scanning: toggle is set to

to reveal the available Malware Scanning options.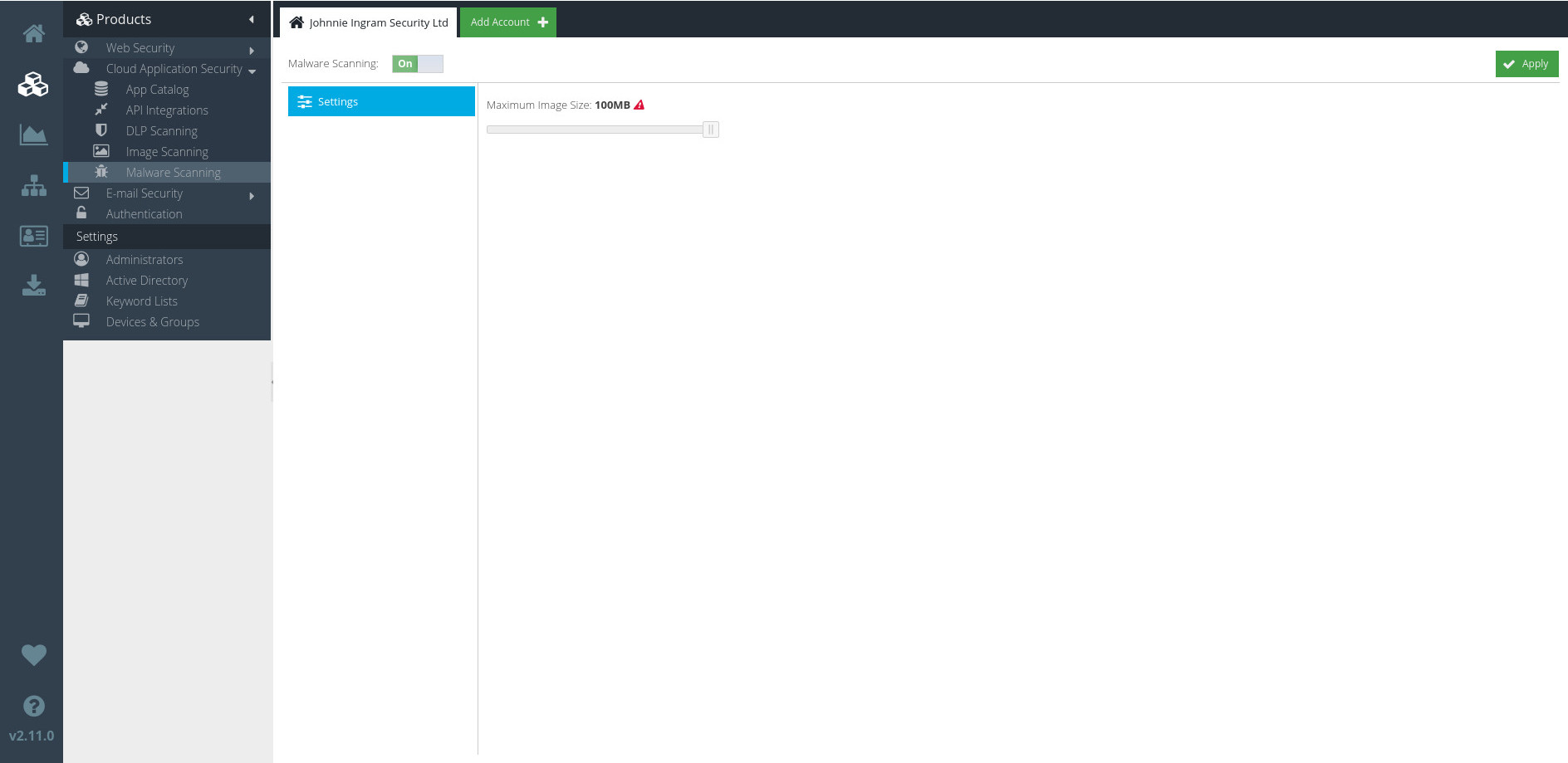 Settings
Maximum Image Size
The maximum size a file can be, in megabytes, for it to be scanned. Events containing files over this size will be logged but not scanned. The maximum possible size for this setting is 100 Mb.
Anti-malware engine powered by BitDefender © 1996-2022
---