Overview
The ASE product is a core component of the Unified Security Service cloud security platform that delivers email security, web security, CASB and MFA. The Autonomous Security Engine (ASE) enables traditionally siloed services to share security context, state data and events whilst leveraging world class threat intelligence.
The ASE product adds an additional ribbon to the dashboard that summarises the threat and event activity.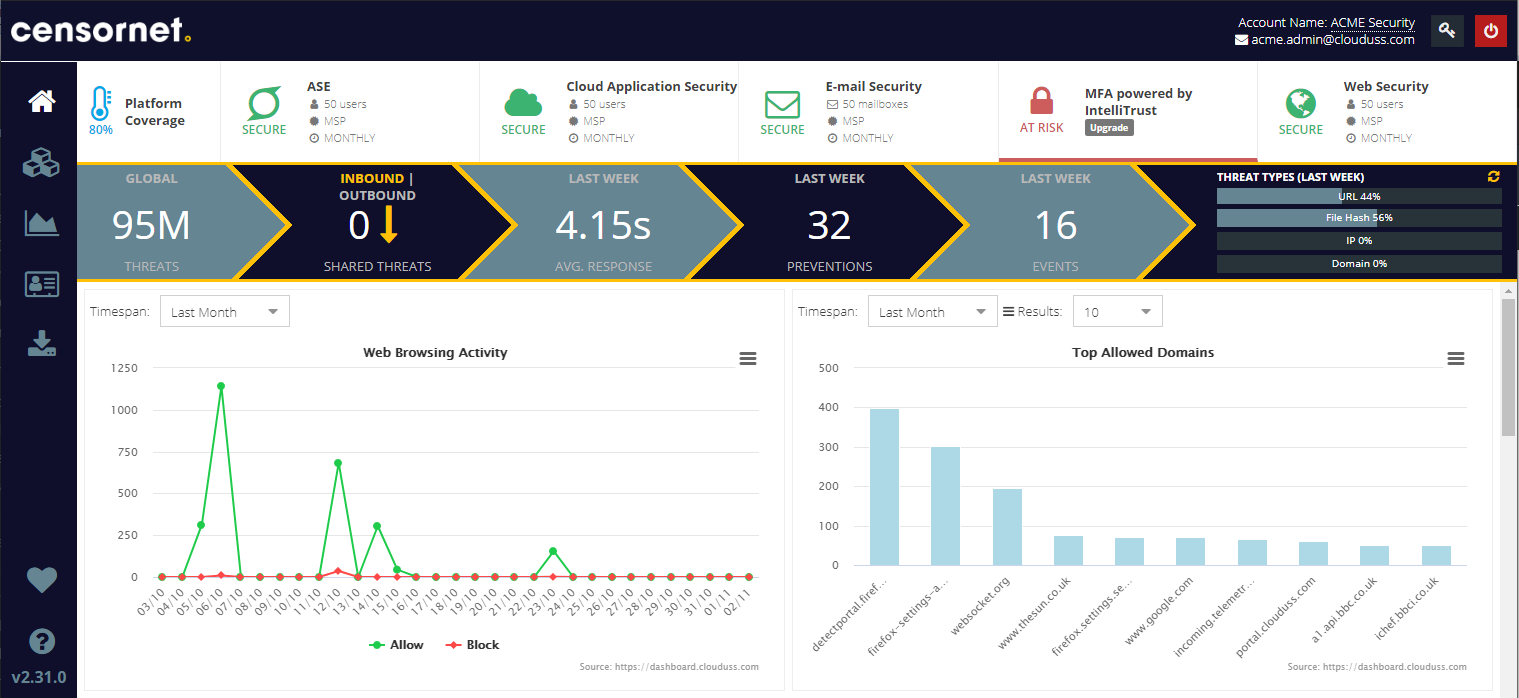 Global Threats - the number of threats available to ASE through threat intelligence and the ASE ThreatShare Community.
Shared Threats - the number of threats that your account has received and shared with the ASE ThreatShare Community.
Avg. Response - the average response time for ASE to process a threat event, and optionally take action.
Events - the number of events that have been triggered by ASE detecting threats.
Threat Types - a summary of the type of threat objects that have been detected.
---