Overview
The USS Gateway Dashboard Overview provides a snapshot of the current system status, resource usage and configuration profile applied to the USS Gateway.
System Status
The System Status panel monitors critical services on the USS Gateway. Service failures will be indicated in red and hovering over the item will reveal further diagnostic information.
The System Status panel is automatically updated every 30 seconds.

Server Status
The Server Status panel monitors the resources on the USS Gateway server.

Configuration Profile
The Configuration Profile panel displays the currently applied Gateway Agent Configuration Profile.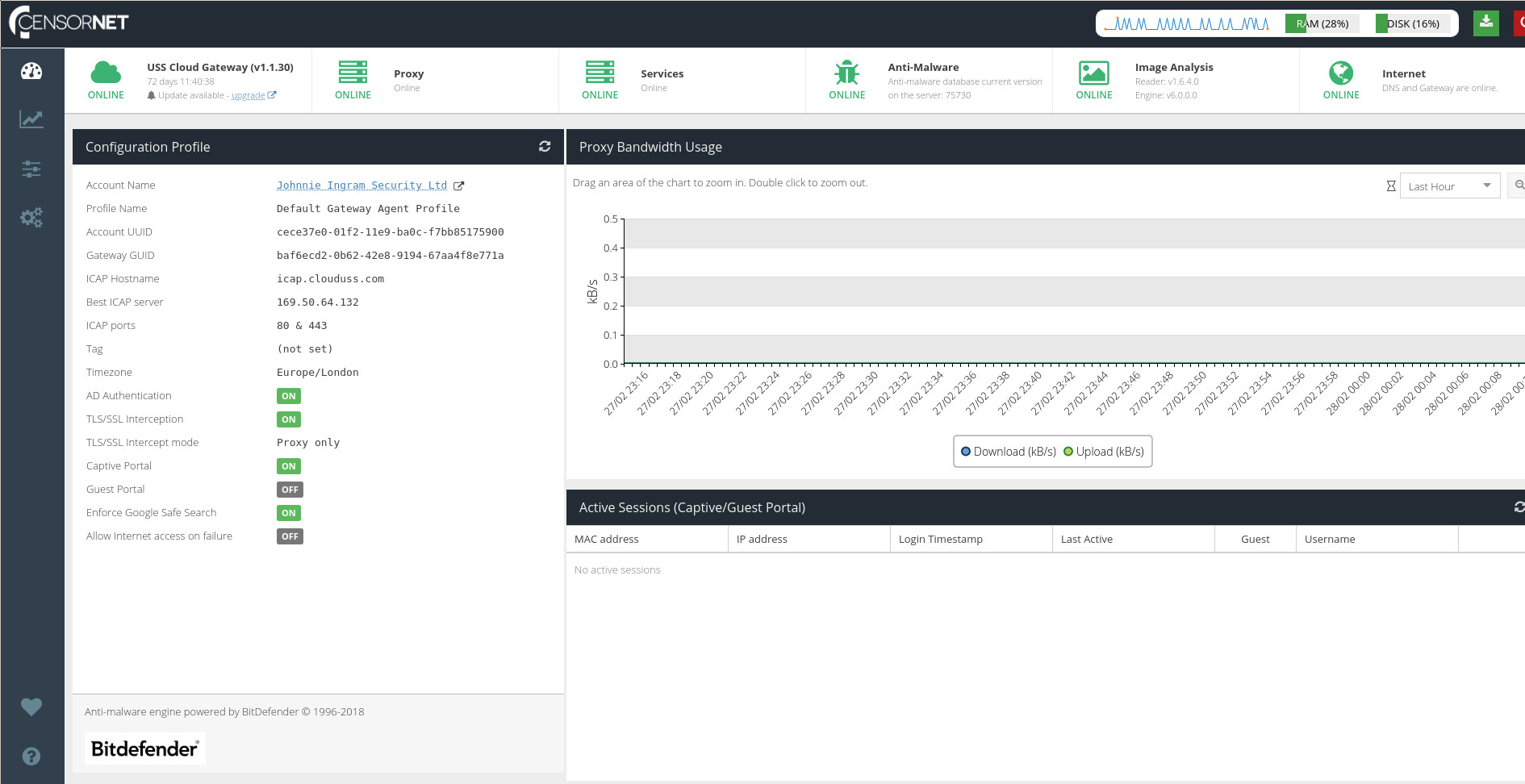 Active Sessions
The Active Sessions panel shows a list of devices currently connected to the Captive/Guest Portal, if this feature is enabled in the active Configuration Profile.

MAC address
The physical machine (MAC) address of the connected device.
IP address
The IP address of the connected device.
Login Timestamp
The time the device first started browsing via the Captive/Guest Portal.
Last Active
The last time the device was active.
Guest
Checked if the device connected to the Guest portal (no authentication is required).
Username
The Active Directory username the device authenticated with or *anonymous* if using the Guest Portal.
A session can be cancelled by pressing the delete icon . This will force the device to disconnect and will have to re-connect again.
---