Upgrading to LinkScan version 2
LinkScan version 2 has a number of improvemnets including:
Improved detection engine including enhanced threat intelligence, the ability to follow redirects and scan embedded links in cloud hosted documents
An improved user interface
Improved global infrastructure with increased failover and redundancy
Full integration with the Autonomous Security Engine (ASE)
To switch to the new version of LinkScan, navigate to the Email Security -> Message Rules section and edit the Link Scan rule.
Click the Configure option in the "LinkScan" tile and then select one of the non-legacy Modes of Operation from the rule configuration options: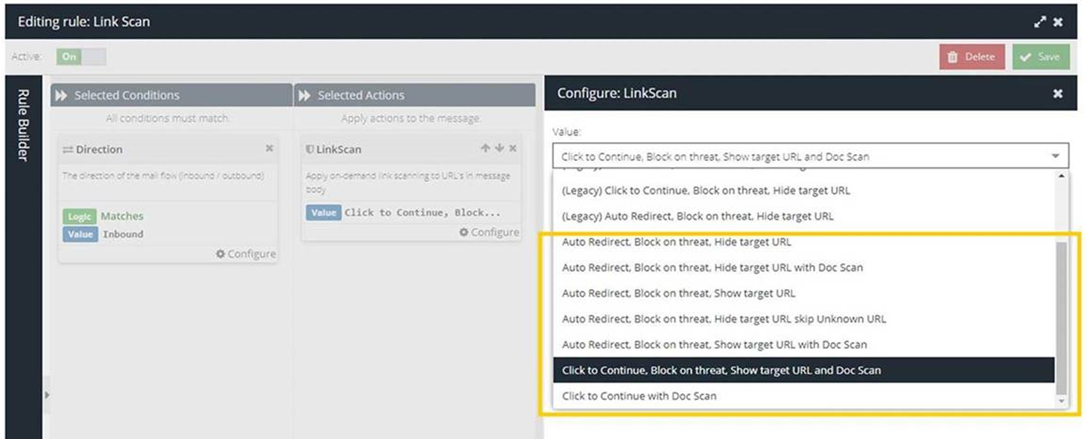 Please note that the "v2." prefix on rewritten URLs will be removed once version 2 moves to general availability (March 2020).
For further information on all of the available Modes of Operation please see this Knowledge Base article.
---