Installing the Outlook add-in for reporting spam and phishing email
The Outlook add-in for the Email Security product allows end-users to report messages as spam or phishing attacks directly from their inbox. The reported messages will be analysed and used to improve the overall effectiveness of the Email Security product.
Outlook add-ins are supported in Outlook 2013 or later on Windows, Outlook 2016 or later on Mac, Outlook on the web for Exchange 2013 on-premises and later versions, Outlook on iOS, Outlook on Android, and Outlook on the web in Office 365 and outlook.com
The add-in is only accessible from a primary mailbox. You cannot use the add-in on a shared mailbox.
To install the add-in:
Obtain the add-in manifest URL from your service provider
Log in to the Office 365 admin center. Ensure that you are using the new admin center if prompted

Go to  Settings > Integrated apps or search for "add-in" in the global search bar
Choose Upload Custom Apps
Choose the I have a URL for the manifest file option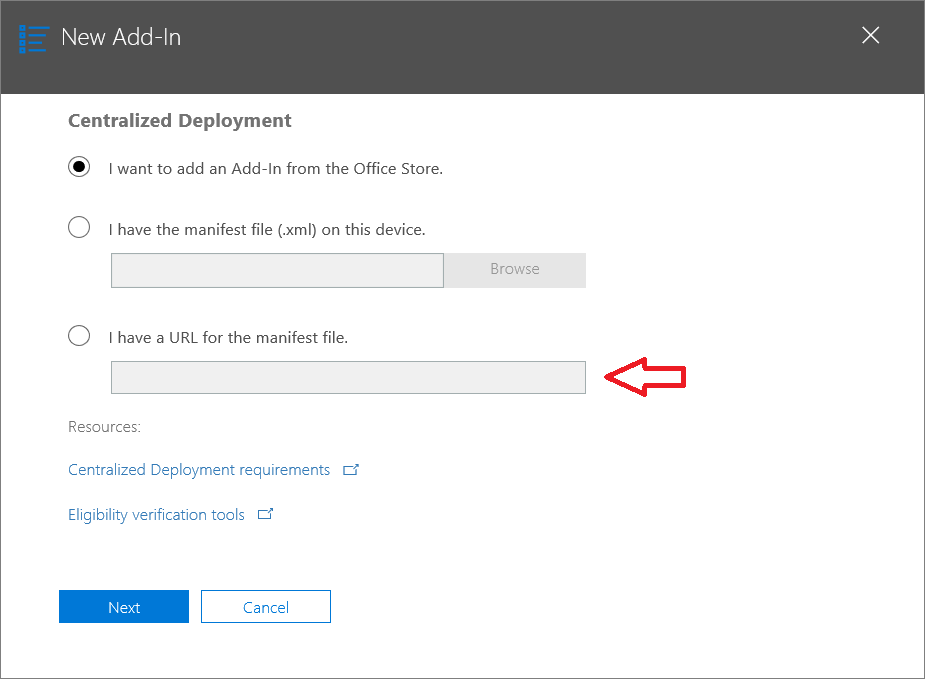 Paste in the manifest URL that was provided to you
Continue through the wizard, optionally restricting access to the add-in to various users or groups if required
Click the Finish Deployment button
For further information, refer to the Office 365 documentation.
It can take up to 24 hours for the add-in to become available to your end-users
If you are not seeing the latest add-in version in desktop versions of Outlook, you may need to
clear the Outlook cache
.
Outlook for Desktop
Once deployed, end-users will see a new tile added to the top ribbon when a message is selected.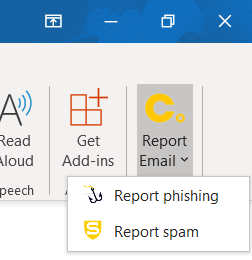 Outlook Web Access
Once deployed, end-users will have a new option in the three dot menu when viewing a message.

Outlook for iOS
Once deployed, end-users will have additional options when viewing a message. Use the 3 dot menu under the timestamp in order to access the add-in icons: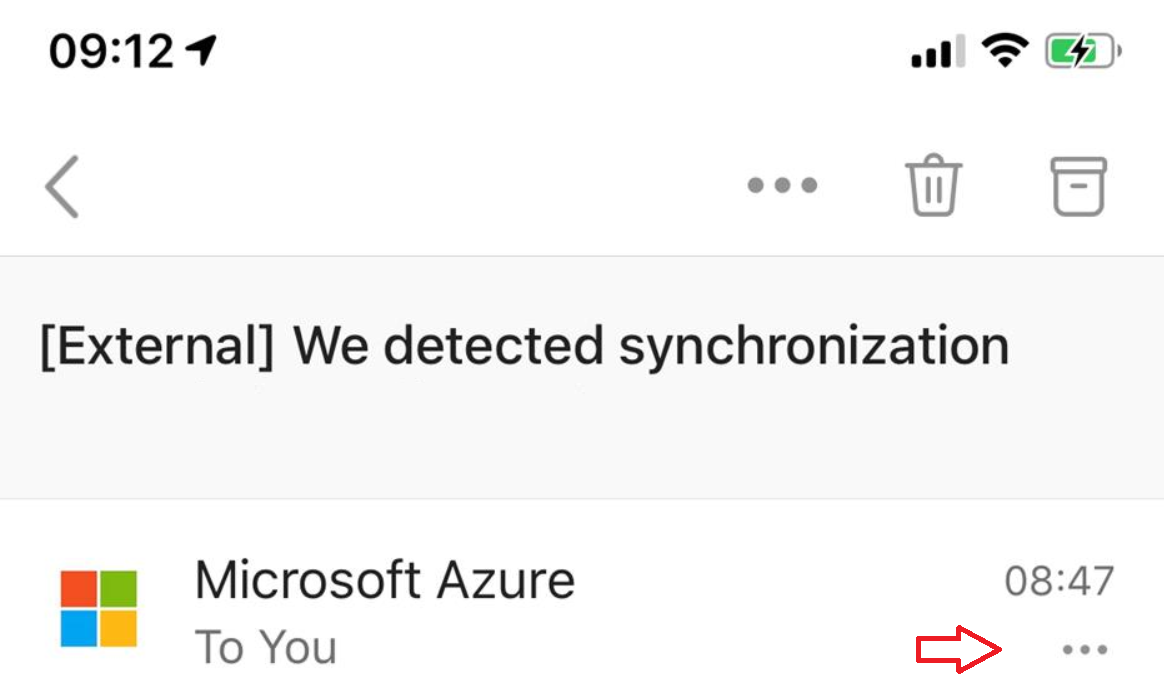 The action sheet will appear containing the add-in options: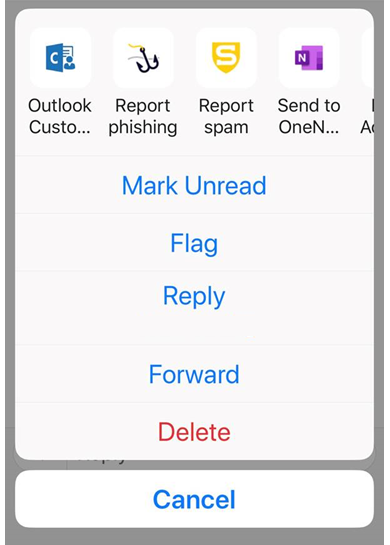 Outlook for Android
Once deployed, end-users will have additional options when viewing a message: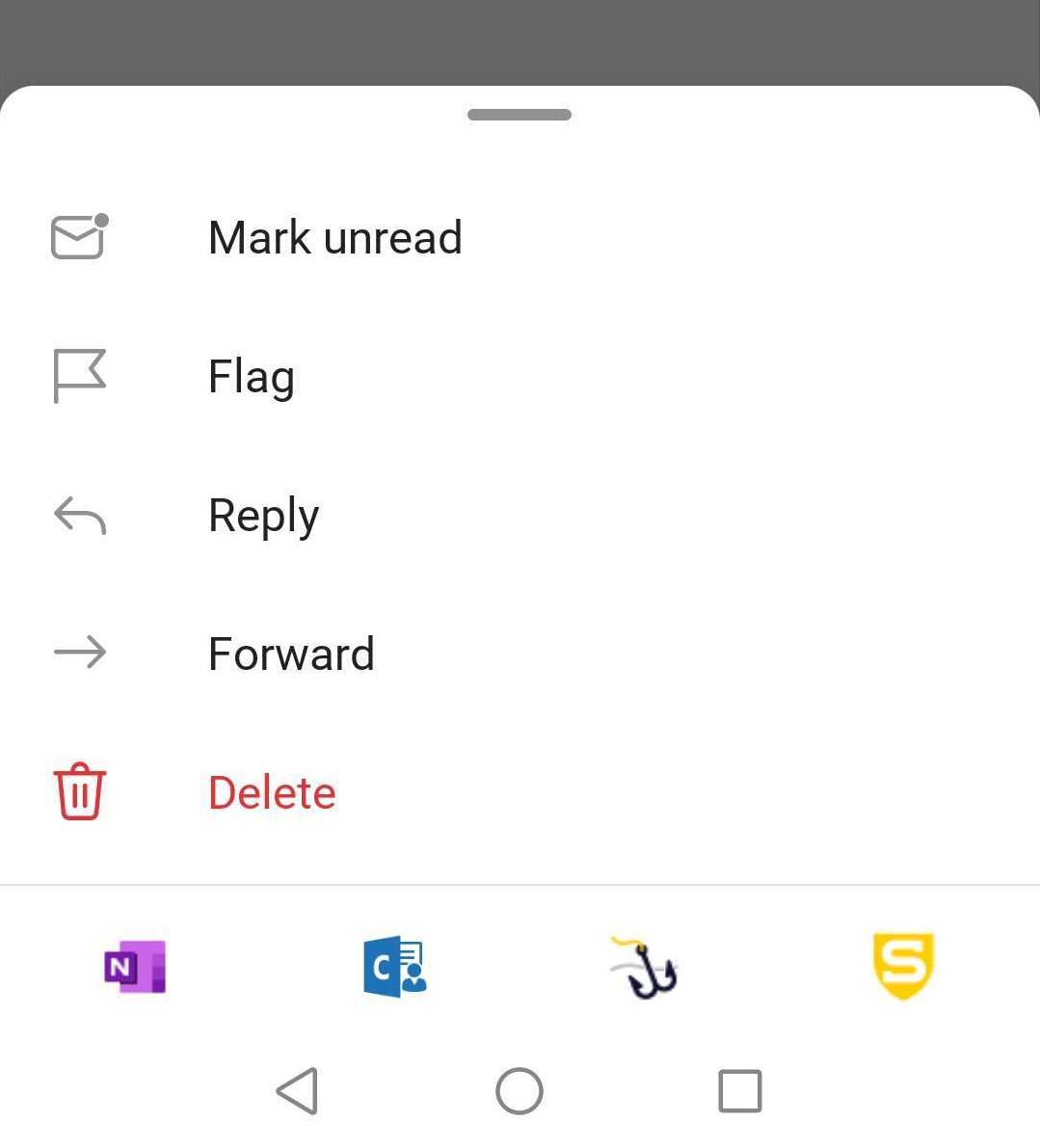 ---